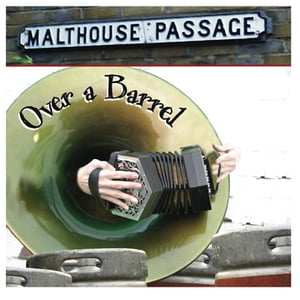 £

8.00 - On Sale
The acclaimed Malthouse Passage Debut Album, featuring 12 original band compositions and arrangements of a wide variety of other songs and tunes.
'The CD is excellent - they had me 'Over a Barrel'!' Frank Hennessey, BBC Radio Wales.
'...they give their all in vital and refreshing performances that sparkle with infectiousness and responsive phrasing. All players display a well-developed sense of rhythm...deliciously sprung synchopations...deliriously joyful...an uplifting, feelgood disc... I just had to play it over again.' The Living Tradition Magazine.